9 Ways HVAC Contractors Can Benefit From Experienced Property Managers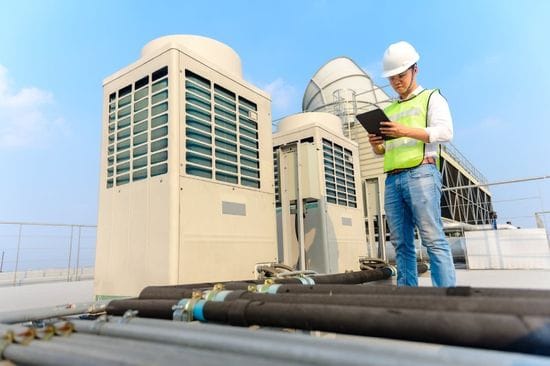 This article first appeared in CM Magazine - the Summer Issue.
I would be remiss not to begin my article by saying, I hope that everyone is well, and safe during this unusual time in history. My feeling is that we will all come out of this change, and perhaps 'do life' much differently, hopefully for the better.
The buzz-word these days is "customer experience". It really is defined by the daily interactions that contractors have with their customers. These daily interactions can make life as a contractor, and property manager, go much smoother or unfortunately, completely the opposite. As contractors, we want the property managers we deal with to have the best "customer experience" possible. This will ensure loyal, dedicated, and happy customers. If you have a positive experience with your contractor, you are more likely to work with them long-term.
As an HVAC contractor specializing in the condominium market, I have spent many years meeting with property managers and board members. As a Property Manager, it is difficult, as you are expected to be the 'jack of all trades, while trying to navigate with, and through so many different trades and disciplines in your buildings. I believe that if you hire strong reputable contractors, whom you can trust, it makes your job much easier. From my point of view as a contractor, if you are an experienced property manager it makes our job much easier, and in turn, all things will flow much easier. The following traits and abilities are something that we, as contractors, really appreciate in the daily interactions we have with property managers:
Try and ensure that as we respect your time, you respect ours. Many times, I have gone to a site, and the manager has either forgotten our meeting or has 'no time' to spend with us. Please try and remember that we are all really providing a service to corporations, whether it be a Property Management Service, or as an example, an HVAC service. Let's try and respect each other's time. Now having said that, we also understand that in your business, just as with ours, emergencies do come up.

Knowledge really is 'golden'! Although we don't expect you to know everything, please feel free to ask as many questions as necessary to help you understand the HVAC services we are providing.

Pay invoices in a timely manner - not only is it something that we really appreciate, but it will also make your life much easier by not having to deal with follow up requests for payment.

Create clear, concise guidelines on the expectations you have of your HVAC technician. For example, sign in/out methods while on-site; outline any 'out of bounds' areas for your contractors; Let us know the main point of contact while on site, etc.

Ask for feedback from your contractor on any ways you can help make their job easier. It is of course 'our job' to make your daily hectic life as a property manager less hectic; so help make ours easier too and we will all benefit.

Don't wait until there are issues. Clear, concise expectations and a dialog between you and your contractor makes things much more cohesive. If there are issues, we want to hear about them before it gets to the point of 'no return'.

I think an important aspect of this topic is simply this; with experience comes knowledge. Being an experienced property manager does not necessarily mean years of experience, it can simply mean 'people experience'. You are in the 'people' business, however, many managers don't always understand how to interact with their contractor to get the most out of them, which in turn makes their job much easier. What I mean by that as an example, is that simple plain old, 'being kind'. That comes naturally of course, but it's also something that is learned, with experience. After all, just as your internal customers (owners, residents, board members) should to 'be kind' to you as a Property Manager, which will in turn make you more able and adaptable and ready to assist with whatever their needs are, we are no different as contractors.

Provide the resources we need while on site. As an example, ensure that we have keys if required; parking available etc.. All of this may seem simple, however an inexperienced manager will perhaps not think or worry about these details.

Sometimes 'too much experience' is too much! In other words, some managers feel that they are the 'jack of all trades' and make it known to all their tradesmen. That my friends, is not a good thing, and can actually have the opposite effect. Remember, we have specialized HVAC training and a knowledge of HVAC requirements, so please let us do our job and you do yours and the flowers will grow much better!
Think of the last time you went into a store and a clerk greeted you with a smile, was organized and made you feel like they truly cared about you and your experience in their store? That is an 'experienced employee'. So the next time your contractor/HVAC technician visits your site, try and remember all of these 'Coles Notes'. Some of the best and most 'experienced managers' that I have met in my condo travels are not necessarily managers who have worked in the business for years, or have perfected their craft'; sometimes it's much more than that, that makes an experienced manager.
An experienced property manager does not always mean 'book smart', or years of experience, it means being understanding, helpful, and demonstrating a genuine mutual respect for each other. After all, the main goal is to keep your boards happy, and it's our job as your contractors to help you do that.
In closing remember this, happy contractors = happy property managers = happy owners/board members.
Until we meet again,

Stay safe.
Ambient Mechanical's HVAC technicians are highly-skilled, professional, and experienced at working with property managers. Contact us!
Author:
Linda Duttmann
About: Linda Duttmann is senior territory manager with Ambient Mechanical. Linda has been in the HVAC industry for over 25 years. She has worked for a number of OEMs, and is considered an HVAC specialist in the condominium market. ambientmechanical.ca