Getting Your Commercial HVAC System Ready for the Winter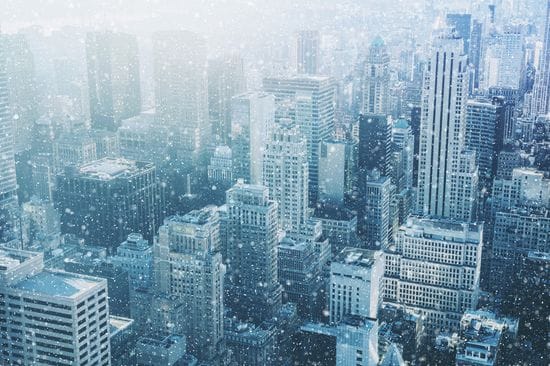 With winter fast approaching, it's important to make sure your commercial HVAC system is ready for the worst this harsh season can throw at it. Not only will heating be an increased drain on your energy efficiency, but winter HVAC services face a variety of other challenges only timely preventative maintenance can deal with.
That being said, here are some things you can do right now to keep your commercial HVAC system running efficiently throughout the season.

HVAC Tips for Winter
The first thing you need to do to prepare your winter HVAC services is to monitor your thermostat to ensure energy is being used efficiently in every room of the building. While doing manual checks can go a long way towards reducing energy costs,investing in smart building solutions can automate this process to maximize efficiency.
You should also check your thermostat sensors throughout the facility to ensure they're functioning optimally, and to reboot or replace any that aren't. While you're at it, you should also clean out your heating ducts and replace air filters to ensure smooth air flow.
This both ensures energy efficiency and improves air quality for tenants. Your ducts must also be properly insulated to ensure no energy is needlessly lost.

Conduct Frequent Energy Audits
Making sure your commercial HVAC system is being used efficiently should be a daily task. Leaving lights on overnight, keeping the thermostat too high and other oversights have a cumulative negative effect on your energy efficiency that can result in hundreds of additional dollars on your heating bill.
Conducting simple energy audits throughout the week allows you to identify sources of waste and eliminate them quickly.

To keep your commercial HVAC system running smoothly in the winter, contact Ambient Mechanical for immediate preventative maintenance. From duct cleaning to filter replacement, we'll ensure maximum efficiency.
Author:
Ambient Mechanical
About: Ambient Mechanical has been servicing the GTA since 1982 growing from a family-run business to a team of over 70 certified HVAC technicians, designers, customer service reps and sales members. Together we're committed to exceptional heating, ventilation, air-conditioning services, and energy efficient solutions.