How to Hire the Right Commercial HVAC Contractor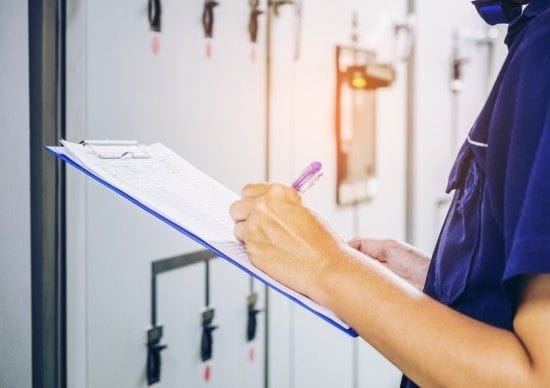 Just like you wouldn't hire a dentist off Kijiji, you'll need a reputable and certified commercial HVAC contractor for your next project to be a success instead of a costly mistake.
As a business owner or property manager, you need both the time and right questions to find that honest and experienced HVAC contractor that'll retain tenants and investors.
You'll have to find the time, but we'll help your search with some considerations you should account for in when choosing the a commercial HVAC contractor in Toronto:

Are they assessing your needs?
While you'll have to put some faith into your commercial HVAC contractor's recommendations, like when they perform an HVAC energy efficiency audit, you should have a general idea of what your building's needs are.
Game plan for what you're trying to accomplish with your upcoming HVAC project, and gauge if the potential contractor's assessment aligns with yours. If you're trying to increase energy efficiency or are looking to install a building automation system, you should have a basic idea of what you'd need installed and the ballpark costs beforehand.

Licensing and Insurance
Verifying your Toronto HVAC contractor is licensed and insured is an important step in picking the best commercial HVAC contractor, as they'll need these certifications to perform particular jobs in the field. You can easily find this information online.
Don't be shy to ask for a copy of liability insurance, workers compensation insurance, or automobile insurance; these are all certifications a qualified HVAC contracting company should have at the ready, so they can add you as an additional insured if you choose to work with them.

Ask for references
While you're Googling the contractor's licenses, you may as well check out reviews and testimonials, too.
There's no better way to learn the truth about an HVAC contractor's quality than a past client's (hopefully) unbiased review. Try to find as many reviews and testimonials as possible from reputable sources like HomeStars, Facebook, Yelp, or even Google Reviews themselves.

Not all HVAC Contractors are created equal
You may see certain Toronto HVAC contractors and their trucks all over the city, but just because they're plentiful doesn't mean they're the best for your HVAC job.
For example, many popular names you may've come across could be exclusive to residential HVAC, and won't have the experience or affiliations to acquire top commercial HVAC equipment at wholesale prices. Commercial HVAC is a different playing field, so ensure the HVAC contractor you're talking to has strong experience in commercial HVAC maintenance, and the ability to purchase the proper commercial HVAC equipment if necessary.
---
If you're on the hunt for a top commercial HVAC contractor in Toronto, Ambient Mechanical is always on call (that's literally our tagline). We've provided GTA business owners and property managers commercial HVAC services for over 35 years. Get in touch anytime!
Author:
Ambient Mechanical
About: Ambient Mechanical has been servicing the GTA since 1982 growing from a family-run business to a team of over 70 certified HVAC technicians, designers, customer service reps and sales members. Together we're committed to exceptional heating, ventilation, air-conditioning services, and energy efficient solutions.