Should You Invest in a New Commercial Boiler this Winter?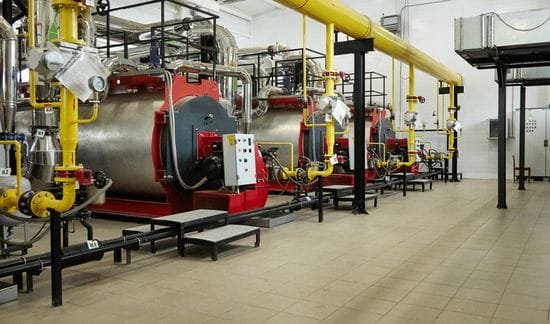 A new commercial boiler for your building or living quarters is a sizeable investment, so you should be 100% sure you're in need of an upgrade before making the purchase.
There a number of factors to consider before upgrading your commercial boiler. We'll briefly touch on five important variables we think will give you a clearer picture of whether you truly need a new boiler:
Age
While much depends on how well the boiler has been maintained throughout its lifespan, generally speaking, if your boiler is over 15-20 years old, it may be coming to that crossroads of investing in a new one.
If the boiler is well-serviced but it's past that 20-year mark, it may be wise to budget for a replacement or upgrade at minimum.
Energy Costs
Even with consistent, ongoing preventative HVAC maintenance, commercial boilers will gradually wear, making the equipment less efficient. It may be a percent here and a percent there year-over-year, but over time, the poorer performance will begin to reflect on your energy bill.
We suggest calculating how much MORE new commercial boiler will be compared to your existing, increasingly inefficient one. Again, much will depend on the TLC you've been giving your boiler, but if it's past the two-decade mark, consider calculating the cost of a replacement, and if it'll be more cost-effective in the near future.
Efficiency
Has your building employed the same old cast-iron boiler longer than Bill, the veteran custodian?
These types of commercial boilers are consistent, but don't do much for energy efficiency. There've been a ton of technological upgrades to commercial boilers over the years, so if you're still using older cast-iron models, you could potentially save a ton by upgrading or replacing it.
For a quick efficiency snapshot, consider that cast-iron commercial boilers can operate at efficiencies as low as 50%; again, it'll do that job, but at a high cost to you. Comparatively, a new stainless steel commercial boiler can operate at efficiencies up to 98%.
Repairs and reliability
There's nothing more inconvenient than your commercial boiler breaking down in the middle of a Toronto winter.
Preventative, regularly scheduled HVAC equipment maintenance for your commercial boiler can keep your heating running optimally but for only so long. After a while, you may notice breakdowns happening more frequently, and suddenly your trusty boiler isn't as reliable as it once was.
As a rule of thumb: one breakdown a year isn't terrible; two breakdowns a year could be you're seriously unlucky; and three breakdowns means you probably need to upgrade or replace your commercial boiler.
Leaks and noises
If your boiler is leaking consistently even after multiple repairs, you may be better off upgrading or replacing it rather than it being a constant worry on your mind.
Ongoing weird noises like bubbling, crashes, and bangs are abnormal for a well-functioning and maintained boiler. These sounds could point to a number of malfunctions, from blockages within the system to wear within the bearings. Better to get it upgraded or replaced before the system creates a bigger problem for your building.
---
Not sure if your commercial boiler needs an upgrade or replacement? Contact Ambient Mechanical, Toronto's leading HVAC maintenance company, for a diagnostic from our expert HVAC technicians.
Author:
Ambient Mechanical
About: Ambient Mechanical has been servicing the GTA since 1982 growing from a family-run business to a team of over 70 certified HVAC technicians, designers, customer service reps and sales members. Together we're committed to exceptional heating, ventilation, air-conditioning services, and energy efficient solutions.