The Importance of an HVAC Control System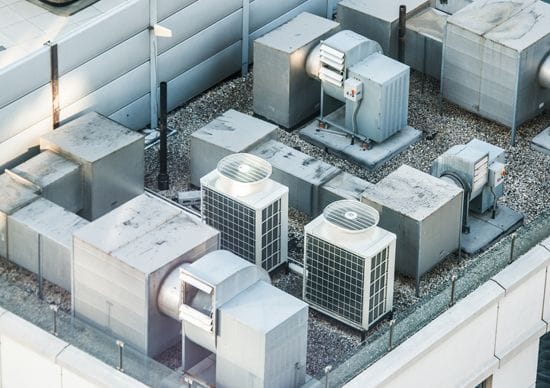 Remote controls are the ultimate convenience technology of the 21st century.
Some are absolutely necessary (like TV remotes, am I right fellow couch potatoes?) and some aren't (toilet seats) your building's HVAC control system falls in the former.
Commercial HVAC control systems ensure tenants are comfortable, energy usage is efficient, and operations are running smoothly. While the HVAC control system can change in name like a building automation system (BAS) or an energy management system (EMS) their general functions and benefits are similar.

Simplifying Heating and Cooling Settings
In commercial buildings in particular, heating and cooling systems can be a complex network that requires intermediate knowledge to operate.
Configuring your building's or HVAC system's requirements can be easily accomplished with an HVAC control system.
Most HVAC control systems have user-friendly interfaces building owners and employees can easily operate to control temperature settings. With more control over the building's HVAC systems, commercial building managers can continuously monitor and quickly respond to abnormalities in the building. This can even be done remotely with the right tech.

Energy Management System
Commercial buildings are notorious energy hogs, and excessive energy usage cuts into your profits as a property manager or owner.
Implementing an EMS controlled by a remote HVAC control system can help you manage your energy consumption and costs. You can set your control system to turn off lights when the building's empty; adjust temperatures based on current occupancy or the weather outside; or manage air quality and CO2 levels.
HVAC system controls can also provide data reports on your building's energy usage, identifying areas in the property in which you may save on energy.

Building Automation and System Controls
The Internet of Things is a growing trend that changes the way we live and work. The principles of IoT can apply to your commercial building through a Building Automation System.
Regardless of your building's HVAC equipment or the manufacturers you depend on, a BAS can integrate everything into one network handled through your HVAC system control.
All your lighting, security systems, heating and cooling, fire protection, and every other system in your building can be connected to your commercial HVAC systems, like chillers, cooling towers, boilers, and pumps. After adjusting everything to your optimal settings, you'll find not only everything's easier to manage, but no resources are wasted on inefficient system settings.
Like a remote control for your TV, it makes things simpler if everything can be handled through one central, HVAC control system hub.
---
With an HVAC control system managing the networks in your commercial building, you can save on energy, resources, and the hassle of keeping on top of every system in your building.
Let a building automation system do the work for you contact us today for more information about our BAS and energy management system services.
Author:
Ambient Mechanical
About: Ambient Mechanical has been servicing the GTA since 1982 growing from a family-run business to a team of over 70 certified HVAC technicians, designers, customer service reps and sales members. Together we're committed to exceptional heating, ventilation, air-conditioning services, and energy efficient solutions.